We believe something special happens when poetry and games meet. Through interactivity, reading shifts into an unexpected space. 
Playing Poetry champions playful and interactive literature, through exhibitions, workshops and tailored events. Our goal is to present a world-leading platform for game-based writing and provide an inclusive network for writers and game-makers.
The Playing Poetry team has emerged from many years in poetry publishing, producing live literature, and developing experimental games, with exhibitions at Somerset House, and commissions from The National Poetry Library, The Edwin Morgan Society, and Edgelandia.
Led by Nick Murray, Playing Poetry has launched with Poetry Games, a poignant exhibition in partnership with the National Poetry Library in the Southbank Centre and a game poetry course with the Poetry School.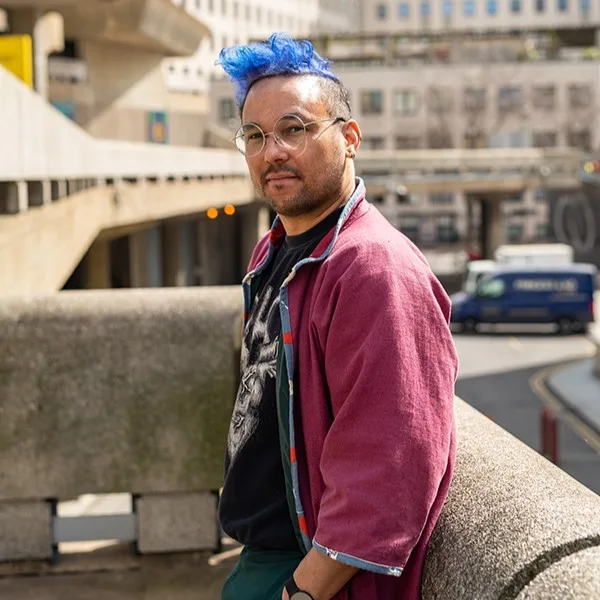 Nick Murray is a writer, producer and composer based in London who makes playful narrative work focusing on loss and digital cultures. This often takes the form of games and interactive poetry. Nick is an associate producer with Penned in the Margins and lead producer for Now Play This festival.
Holly Gibbs
(Assistant Producer)
Holly Gibbs is a producer, writer, and content creator based in London. Since graduating with a BA in Fine Art from Central Saint Martins in 2019, Holly has worked alongside change-makers within the arts, such as Lagos-based painter Dennis Osadebe and acclaimed curator Aindrea Emelife to oversee and execute innovative projects.
Partnership and Touring Opportunities
Poetry Games has been produced as both a static and touring exhibition. If you are part of a venue or organisation that would like to discuss hosting the exhibition and what iterations we can offer, please get in touch.
Playing Poetry specialises in producing and facilitating creative writing, game-making and interactive poetry workshops for a variety of ages and experience levels. For more information or a full list of the events we currently offer please get in touch.